29 Mar
Four Steps to Cut On-Site Noise Pollution from Temporary Power
Construction sites are loud places, which is fine if there's no one around, but if people live or work nearby, it becomes a real challenge. This is where regulations come into place to ensure disturbances are kept to a minimum. The Noise Emissions in the Environment by Equipment for use Outdoors Regulations 2001 is an important legislation that highlights outdoor machinery that may be used on sites, including generators. High noise levels from generators can be lowered by using commonly accepted engineering and administrative controls. Typically, noise ratings increase along with the power and size of the generator. However, you don't always have to sacrifice power to reduce the noise level. 
In this blog, we shall highlight four steps in cutting out noise pollution from the temporary power supply on-site.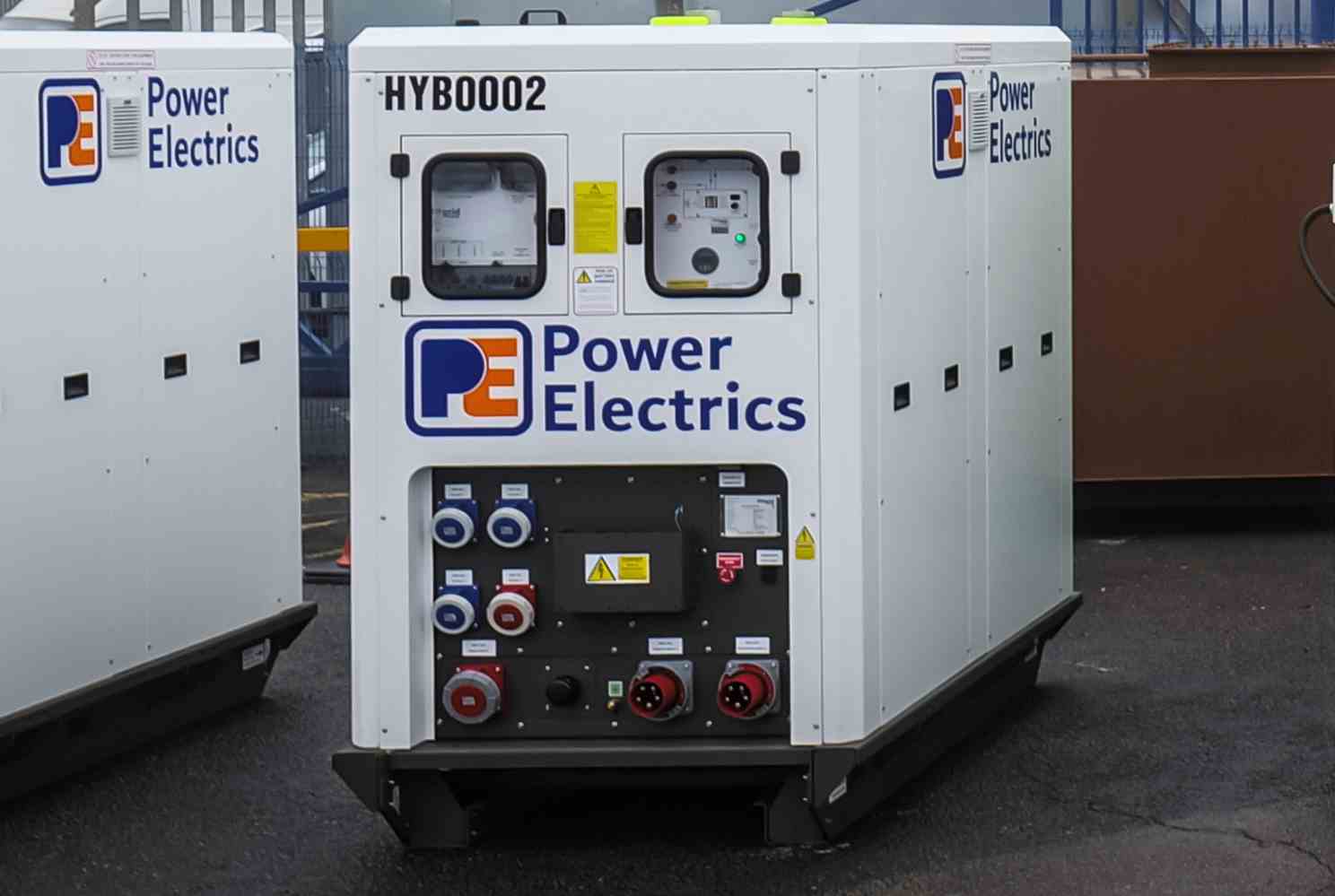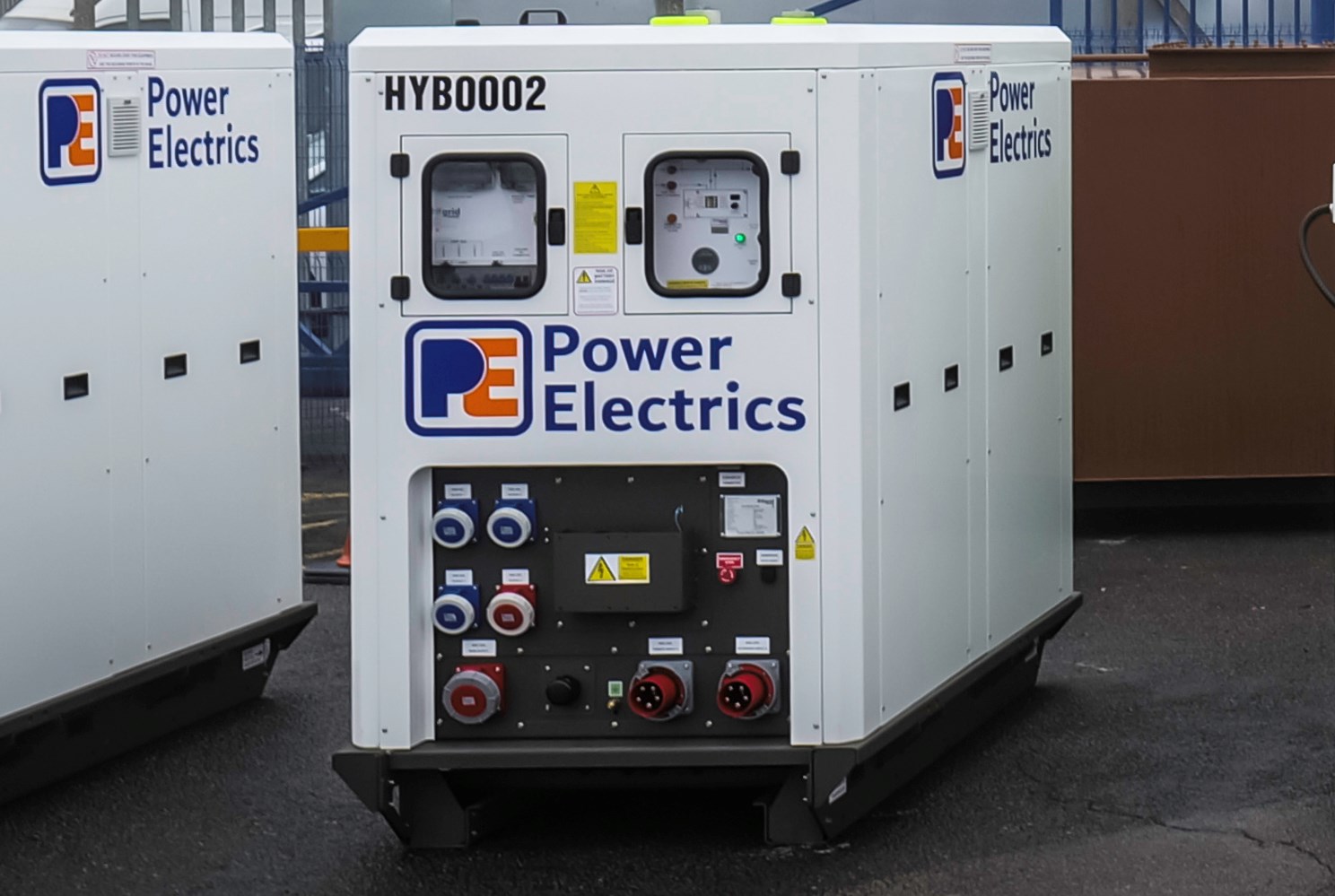 Hybrid Battery Generators
The quietest generator is one that isn't running – this may sound like a stupid statement but stay with us. Our recently expanded fleet of hybrid battery generators can be paired-up with our diesel sets so that the generator only runs to recharge the hybrid unit. These hybrid packages can significantly reduce generator run time, cutting noise pollution as well as providing environmental and financial benefits. The lack of an internal combustion engine means that when a hybrid unit is providing a site's power, it's almost silent – ideal for at night.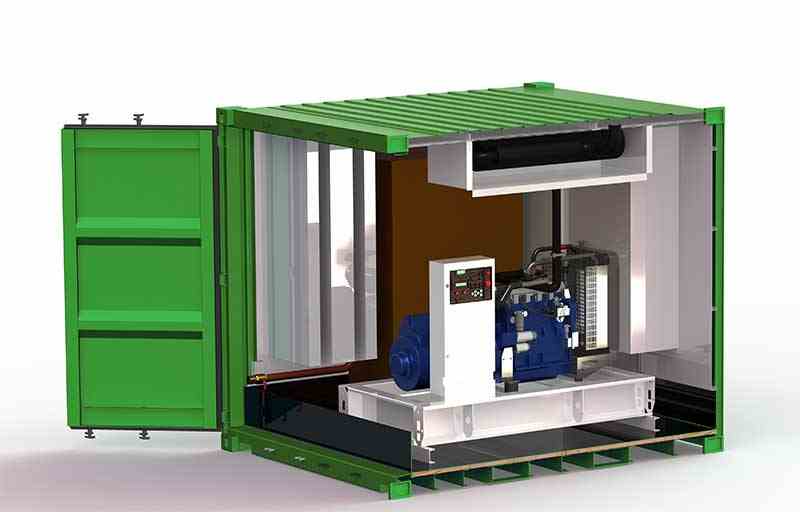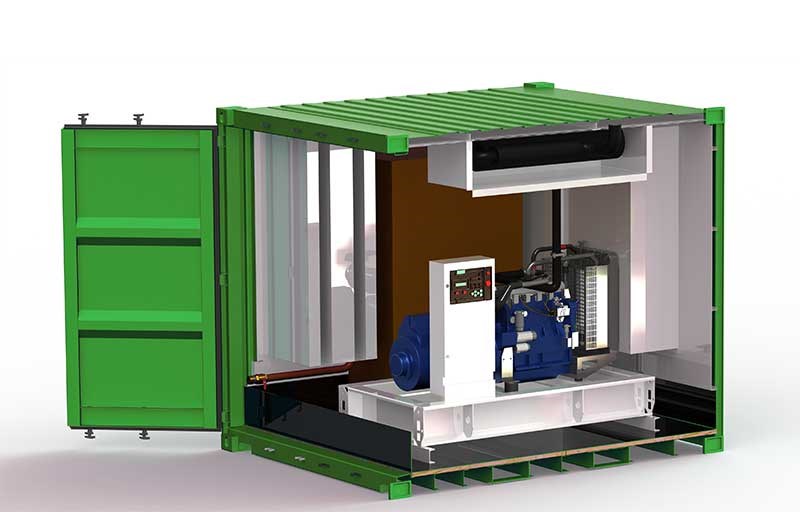 Containagen
Much like covering your head with a pillow against the sound of a blaring alarm clock, covering a generator can drastically reduce noise pollution. The Power Electrics Containagen is a containerised diesel generator housed within a bunded heavy duty ISO container. We design and fabricate our Containagen to be acoustically optimised, allowing it to significantly reduce noise levels to 70 dBA @ 1m – that's about the same as your dishwasher or the hubbub of a busy office.
Generator Design
Generators can be loud. For example, a 50kVA generator set can typically produce around 85 dBA – similar to city traffic. However, newer heavy-duty diesel generators are designed to emit low noise and vibration. All Power Electrics generators are enclosed and dampened, including cooling, exhaust, and intake systems.
Anti-Vibration Mounts (AVM)
Positioning anti-vibration mounts underneath the generator isolates vibrations and reduces noise transmission. There are lots of different options – rubber mounts, spring mounts and dampers – and your choice will depend on the dB level you need to achieve.
Additionally, fitting flexible joints between the generator and any connecting systems will reduce noise transmission to surrounding structures.
Acoustic Barriers
The transmission of noise can be limited with the use of hard surfaces by reflecting sound waves. Generators that are installed in plant rooms for example will limit the transmission of noise beyond that room due to the solid walls enclosed within. When on-site, standard generator canopies and enclosures can reduce noise by at least 10dB.
To provide additional noise reduction, acoustic fencing can also be used as an extra barrier. Temporary acoustic fencing is a quick and effective solution for construction projects, utility networks and outdoor events.
If you have any questions about the topics discussed in this blog, or to find out how Power Electrics can help reduce noise pollution from temporary power for your next project, please reach out using the link below and we'd be happy to help.