Air Traffic Radar Station
Traversing the tops of the North Pennines lies Britain's highest paved road; at the end of it is an air traffic radar station. Sitting at 848m (2,782 ft), the station is a vital part of the air traffic control system for Northern England and Southern Scotland. An energy provider contacted Power Electrics when it required assistance with repairs and upgrades to the station's mains and backup power systems, as well as temporary power while the works were conducted.
The Challenge
The energy provider was on site to complete an LV switchboard project and required temporary power to ensure their customer's station stayed operational. They also required Power Electrics to upgrade a 1980s fuel transfer system as well as a series of remedial repairs that couldn't occur while the system was live. The North Pennines' weather challenged our team of generator experts while on site – sometimes limiting outdoor visibility to 10 feet.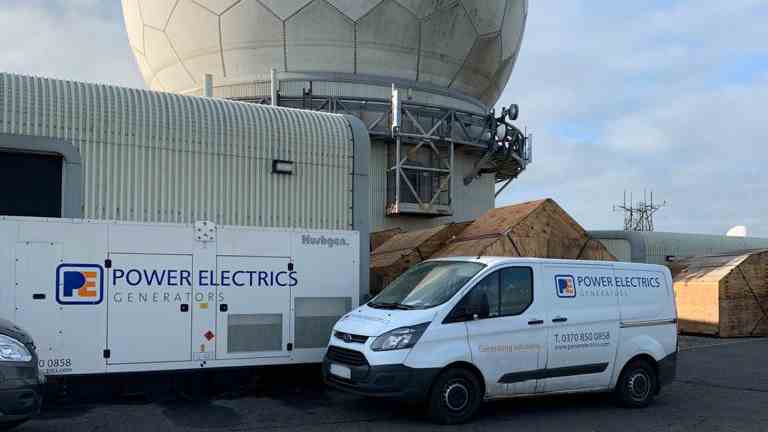 The Solution
Power Electrics provided a 500kVA generator to ensure the air traffic service station could continue to operate while work on its LV switchboard was undertaken. Our team replaced the almost 40-year-old fuel transfer system with a new custom-built Comap-based control system. These upgrades and repairs mean the station can continue to rely on its standby generator, should the mains energy supply drop.