Hammersmith Bridge Restoration
A heatwave is usually a welcome sight in the UK, however, engineers in 2019 noted that the infamous Hammersmith Bridge in London was showing dangerous micro-fractures due to immense heat. The bridge is built with cast iron which is brittle and can shatter. The micro-fractures, therefore, posed the serious risk that the bridge could suddenly, and with little warning, collapse into the River Thames.
The closure of the bridge saw 22,000 motor vehicles, 16,000 pedestrians, cyclists, and hundreds of boats that passed underneath take an alternate daily route. Crucial elements of the restoration process required power, and thankfully the generator specialists Power Electrics were at hand.
The Challenge
There were a lot of considerations to be made whilst devising the best generator options for such an important job. Taziker, the engineering firm in charge of the restoration process required a few promises before undertaking the contract. The three most important issues Power Electrics had to consider are listed below:
The first and foremost was to avoid disturbing any of the nearby residents during the night
The second was to have power available 24/7
The third was to make sure there was a minimal carbon footprint left during the operation.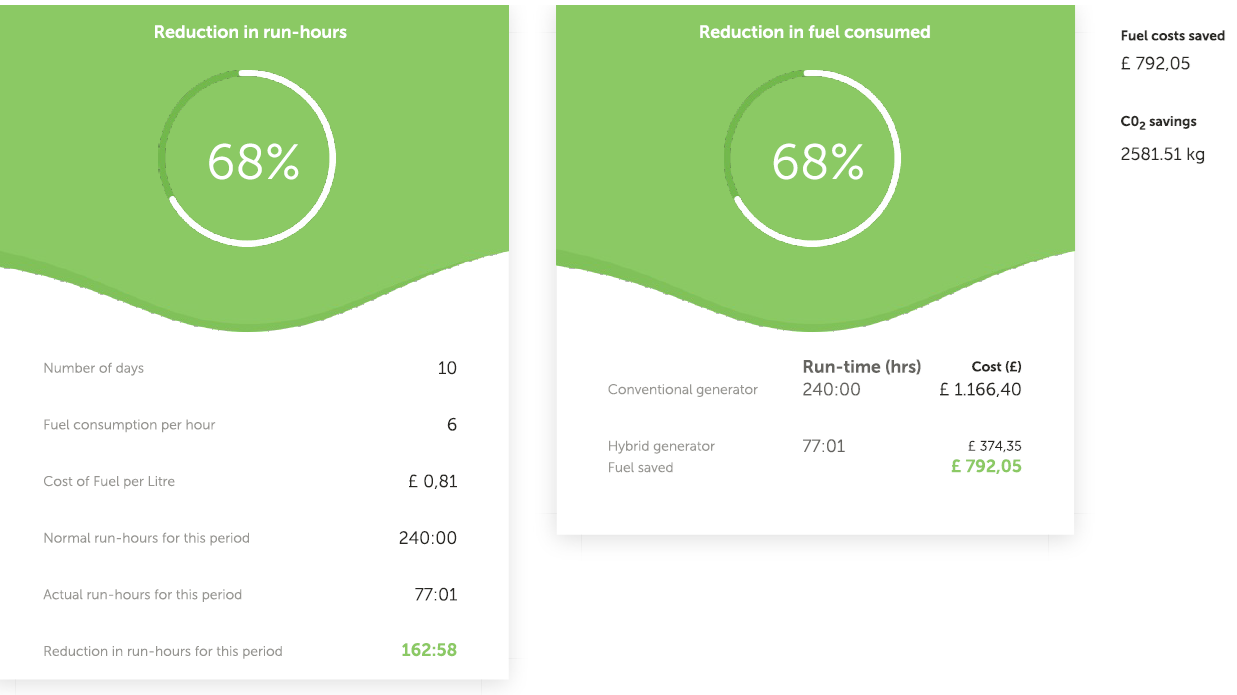 The Solution
After contemplating the best option, the site was supplied with a 65 kVA Containagen paired with a 30/60 Hybrid unit for the South Side and an unaltered 65 kVA Containagen for the North side.
The Power Electrics Containagens are acoustically optimised which ensures low sound levels and with help from the paired hybrid unit, mean power could be supplied even at night. The addition of the hybrid unit not only meant quiet night-time power, but also helped reduce the time the generators needed to run – cutting fuel usage and emissions.
This can be seen from the figure to the left, representing the first 10 days of the project.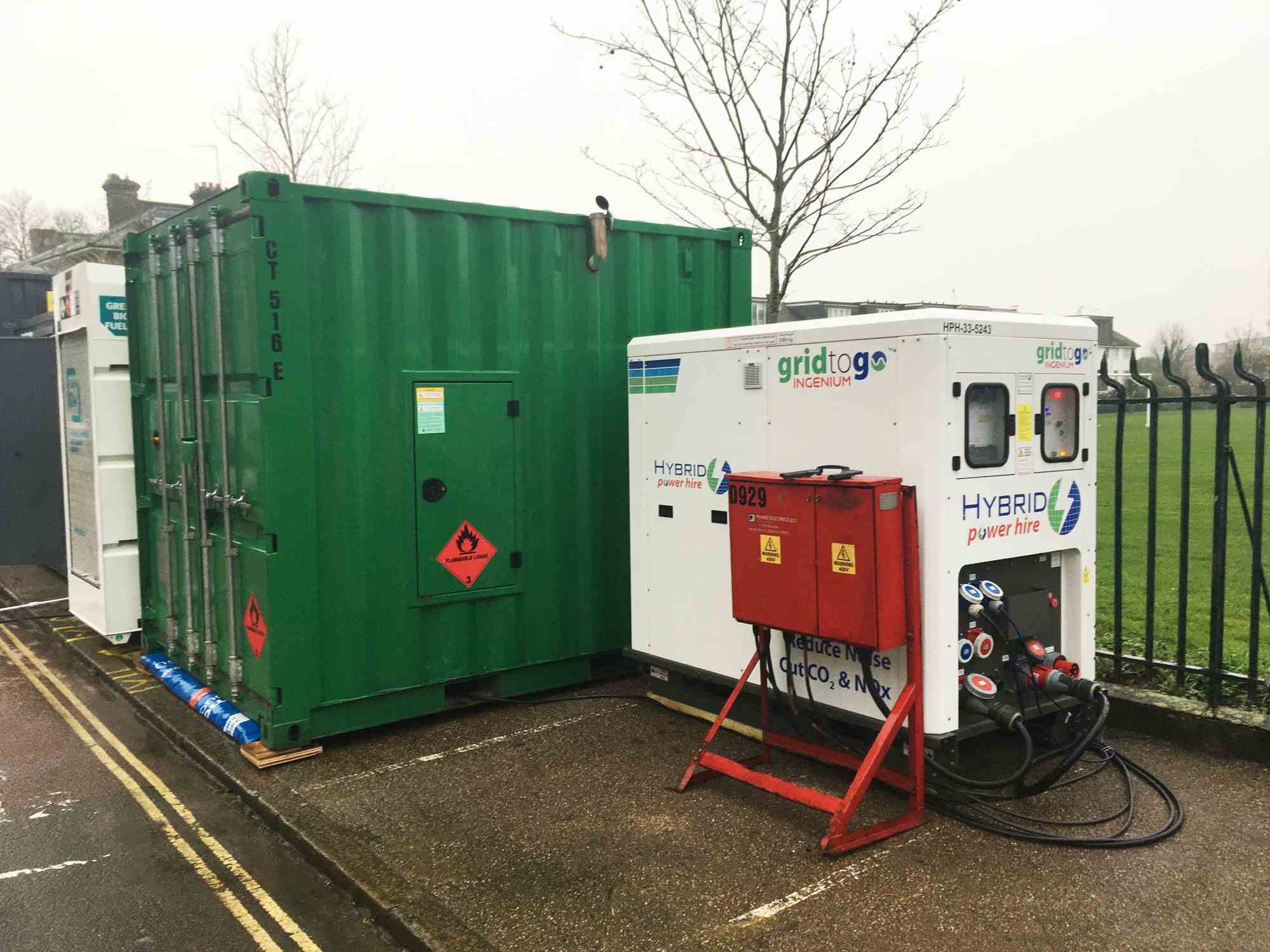 Green D+ HVO fuel was also used to reduce emissions and minimise the project's carbon footprint. Green D+ is a high-performance HVO (Hydrotreated Vegetable Oil) fuel which reduces your carbon emissions, nitrogen oxides and particulates. 
Jordan Kirk, Project Manager at Taziker had a few nice things to say about the success of the job done by Power Electrics.
Simon Rogers, Sales Manager at Power Electrics, commented: "a project like this benefits greatly from having generator specialists on board, we were able to advise and provide a power package that kept noise, emissions, and the carbon footprint to a minimum."