Hybrid Power For Road Construction
The Challenge
To power safety critical CCTV, roadside assistance systems, plus welfare cabins and bulk fuel storage. All of which had to be run without any interruption to power during refuelling of the main diesel generator.
The Solution
Power Electrics installed a Hybrid Power Generator (HPG) which was used as prime power with the diesel generator only used to recharge the batteries.
The HPG was set to autonomously manage site power solely based on load requirement. This meant that the diesel generator only ran when the batteries required charging or if there was high power requirements.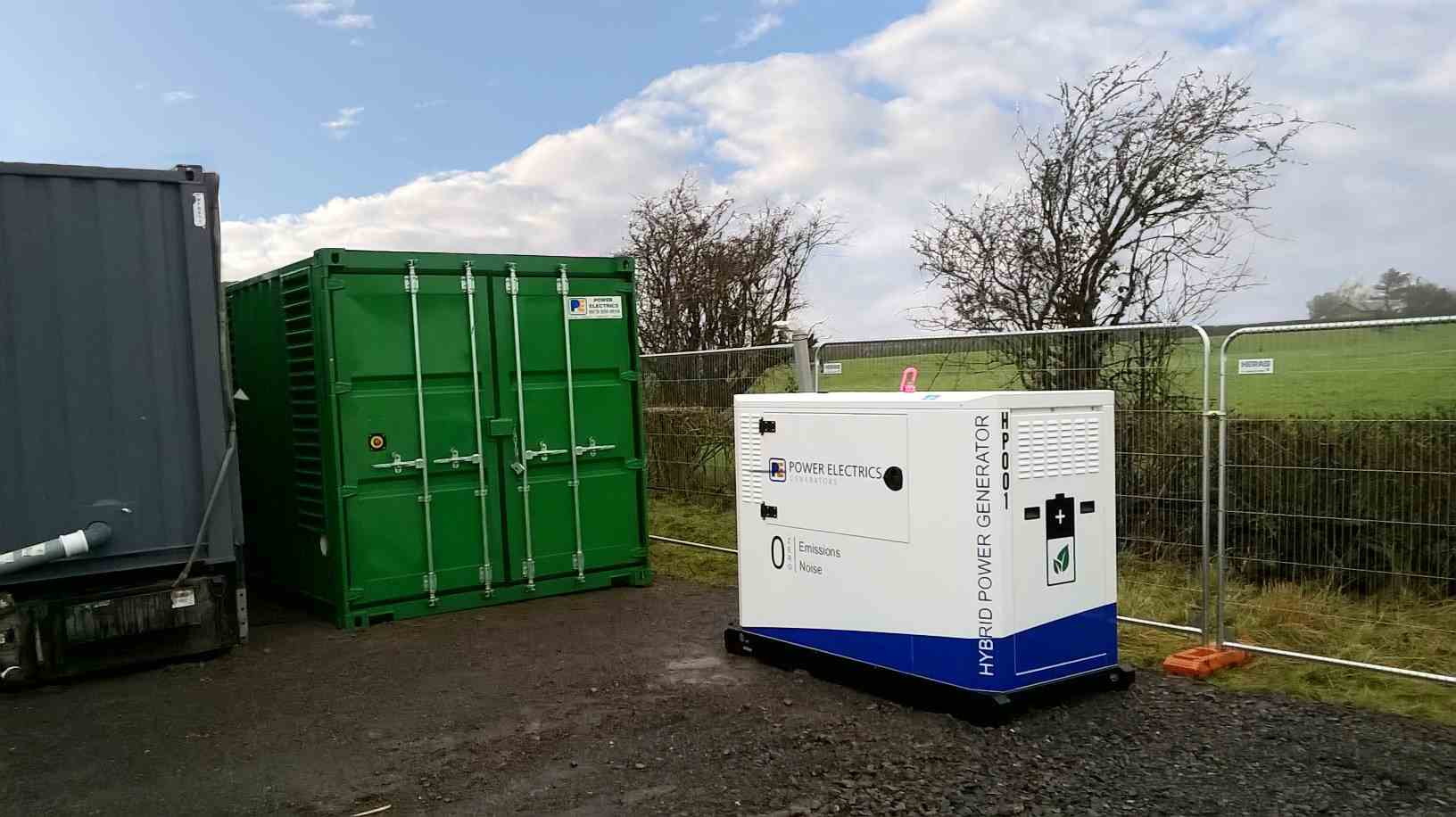 The results showed the HPG provided power for 42% of the time, equivalent to 71 hours each week. This resulted in a saving of just over 365 litres of fuel per week and an overall reduction in the cost of running the site.
These result, combined with the carbon savings from recycling the road surface, meant the customer beat the high expectations on environmental and green CSR targets on the project.