Power Electrics worked closely with a Police HQ in the South West to update their generators to comply with the forthcoming Medium Combustion Plant Directive (MCPD). They worked closely with the client, consultant and contractor and ensured that the offered solution met the changing requirements from the client. Our projects team were able to manage these requirements carefully by carrying out on-site assessments to ensure a smooth transition as the changes were being carried out.
The HQ site is supported by various standby generators and this project formed part of the upgrade to the infrastructure and standby capability of this essential site. A building management system (BMS) company have been working with the HQ to update their BMS system for their latest multi-build campus that expands across 22 acres.
The Challenge
To ensure the client met the MCPD emissions requirements, Power Electrics faced the challenge of adapting the generator container design post order. The MCPD means there's a limit on certain pollutants allowed to be released into the air.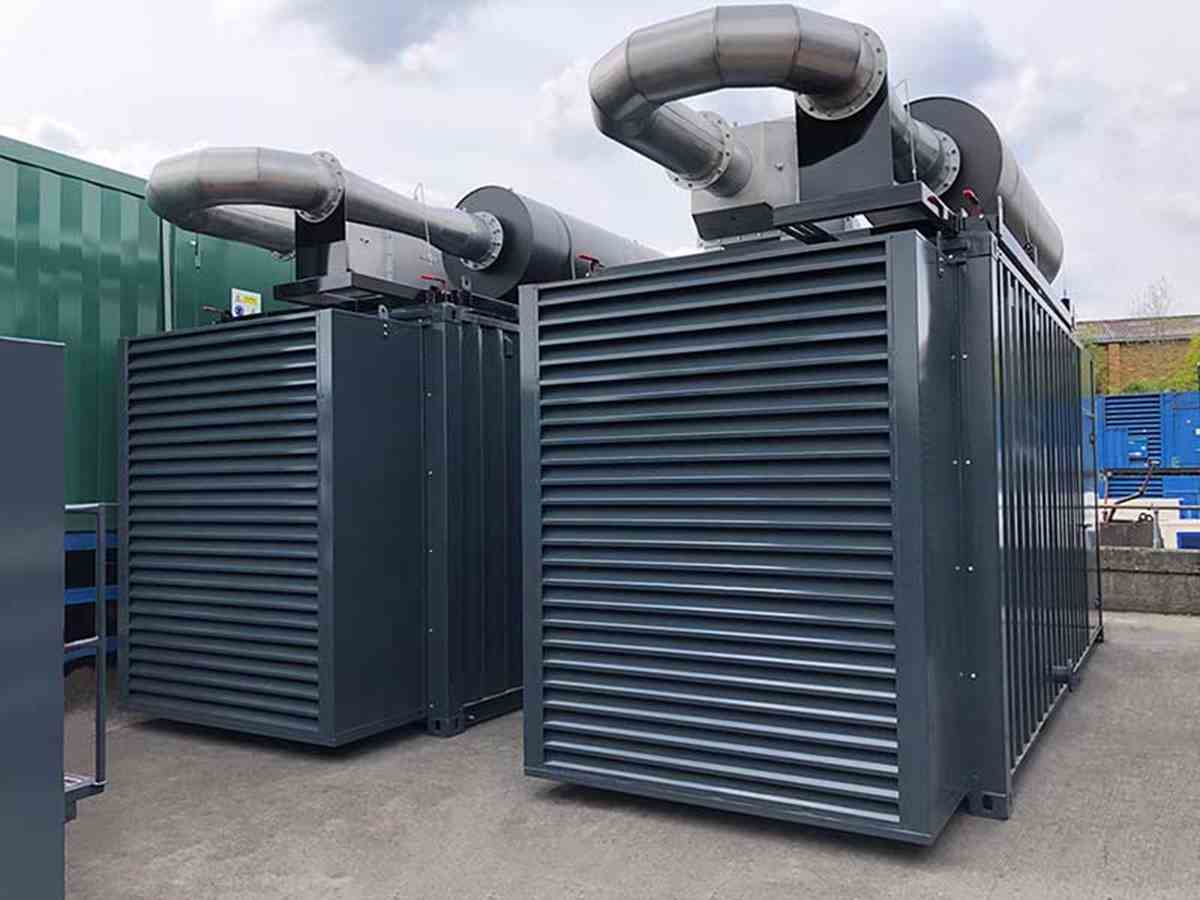 The Solution
Power Electrics have since provided two 800kVA Prime rated FG Wilson generators in ISO containers with synchronising capability, bulk fuel system and an SCR (selective catalytic reduction) after treatment package to meet new emissions levels.