Power Electrics provided two 80kVA main and stand-by generators along with a hybrid generator to a temporary train fueling compound that is being used to build and update a current railway station. 
The Challenge
The team at Power Electrics were set the challenge of working around a live railway yard and finding a safe and secure way to lift and unload the generator sets to the fuelling depot. With housing located nearby, noise issues were a huge factor to take into consideration as to not disturb residents nearby.
There were no mains available to power the customers new fuel bunker system of 210,000 Lt stored, leaving the team to work to come up with innovative ways to resolve the challenges.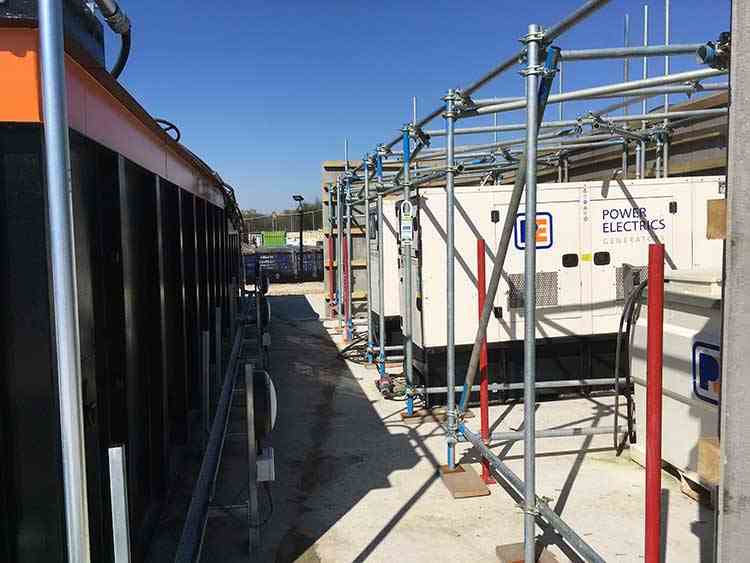 The Solution
Power Electrics' install and project team provided an 80kVA main generator set with a Hybrid unit as direct passthrough. These both fed an AMF panel and a stand-by generator in the event of a power outage or breakdown, ensuring power was supplied. The generators were powering a new fuel bunker system, allowing the fuelling depot to continue running as part of a Thameslink upgrade.
Due to the change in loads and a need for 24-hour power, our hybrid generator set allowed an off-peak load of approximately 1.5kW and an on load of up to 50kW for fuel pumping.