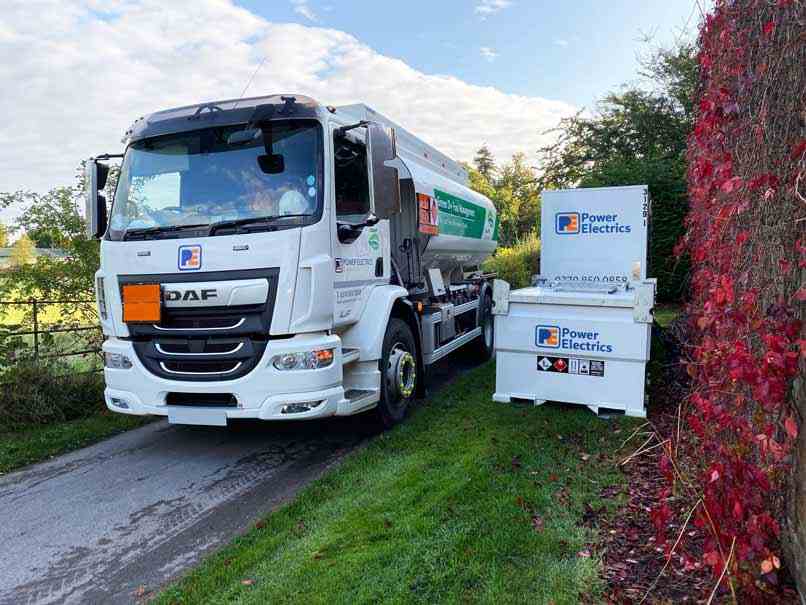 Power Electrics are committed to reducing Greenhouse gases emitted from generators. As we progress on our low-carbon journey and cement Power Electrics' position as a leader in sustainable power generation, we are delighted to offer HVO as an alternative to traditional diesel.

HVO is a high-performance HVO (Hydrotreated Vegetable Oil) fuel which reduces your carbon emissions, nitrogen oxides and particulates. 
Why Use HVO for your next project?
Help to decarbonise the planet by removing Greenhouse Gases
HVO fuel can significantly reduce the amount of greenhouse gases released into the atmosphere. Reducing on-site emissions can assist your organisation by improving your corporate and social responsibility along with reaching your carbon-cutting targets.
Improve local air quality
By running your generator on HVO fuel you can improve local air quality and reduce NOx levels and particulate matter. HVO fuel can assist your organisation in gaining planning permits and mitigating regulations such as Non-Road Mobile Machinery (NRMM) legislation.
HVO compared to standard diesel
When compared to traditional fuels like petrol, diesel and bio-diesel, HVO fuels perform better in various areas along with the reduced emissions. The table below compares HVO to Red Diesel through various properties.
HVO v Red Diesel Comparison Table
| | | |
| --- | --- | --- |
|   | Red Diesel | HVO |
| Aromatics | 30% Carbon deposits in fuel system & engine | None, Cleans Engine |
| Cetane Value | 45-48 | 70+ Rapid cold start, lower exhaust emissions, less noise |
| Engine Oil | Ok | None: No Sulphur, No Oxidation, No Polymeric Reaction Products |
| Efficiency | Ok | Ok: Equal to Red Diesel |
| Emissions | Poor Overall | Far Less on All: 35% less NOx, up to 85% Less Particulates |
| Sulphur Content | Ok: 10-20PPM | None |
| Distillation Range | Ok | Ok |
| Stability/Storage | Ok | Indefinite Storage Life |
| Ash, Metals | Ok | None: No effect on exhaust after treatment systems |
| Cold Properties | -12C Needs additive thereafter | Non additive needed. Production up to -34C. Can be brought to -45C |
| Density (KG/M3) | =835 | =780 |
| Distillation Range | 180-360 | 180-360 |
| Heating Value (MJ/I) | =35.7 | =34.1-34.4 |
| Oxygen (WT-%) | 0 | 0 |
| Stability | Ok | Very Good |
| Cold Operability | + Additive Ok by inefficient | Very Good |
| In Diesel Fuel (Vol-%) |   | 30-100 Drop in Fuel |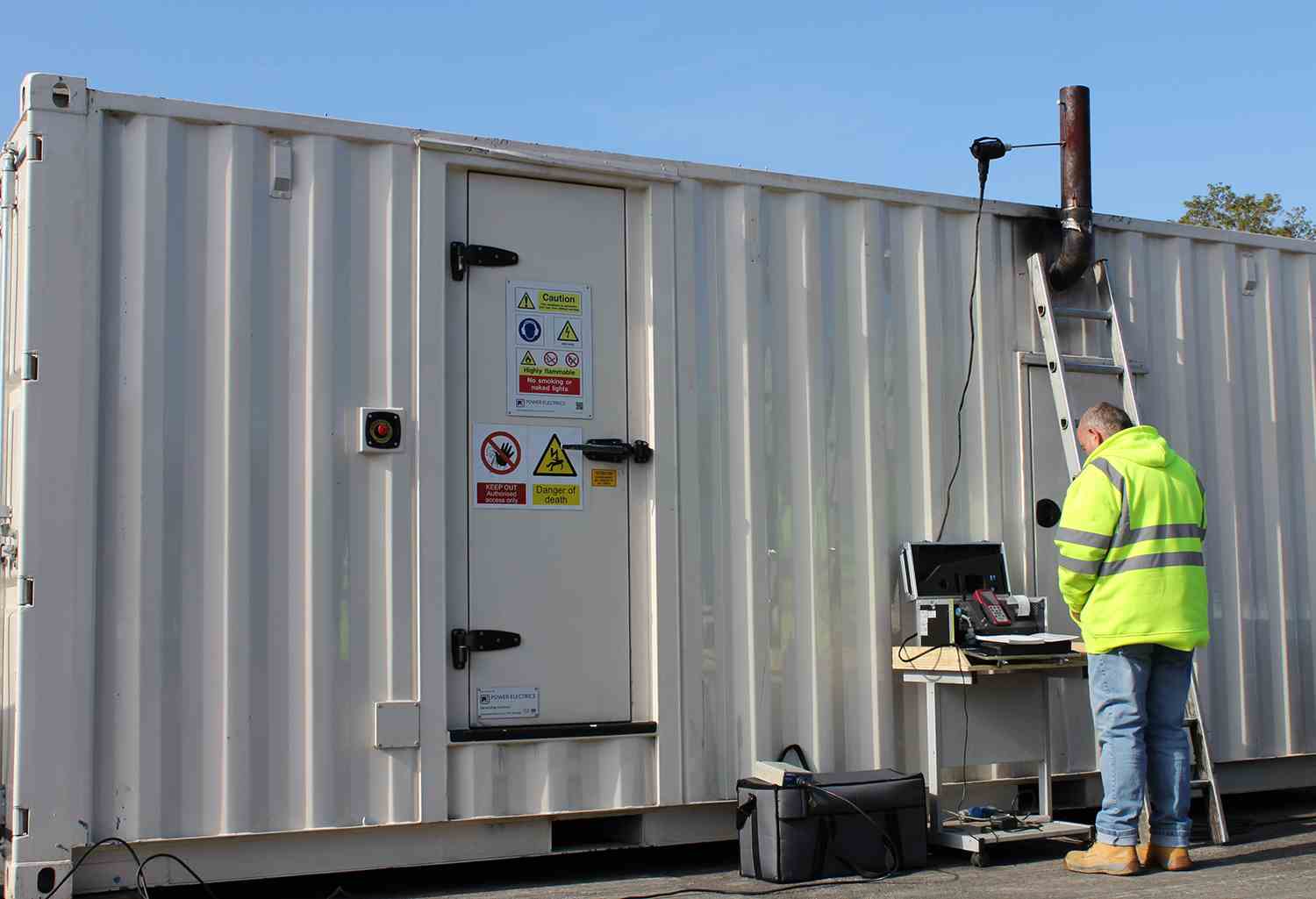 Independently Tested
HVO fuel has been independently tested in various markets, including manufacturers of engines, all of which approve the use of it with their engines. These tests were carried out on the following equipment:
​

Stage II and Stage III generators; (500 kVA FG Wilson P550 /2506 Perkins)

Dennis Eagle Elite VI (Euro VI) refuse collection vehicle

ESG carried out a MCERT verified tests on FG Wilson generators

Millbrook Testing Ground carried out tests on Euro VI engines for Transport For London

Leeds University carried out tests on JCB Generators

(Marine) Red Funnel Trial on 8-cylinder Stork Wartsila FHD 240 each 1360 kW
Hydrotreated Vegetable Oil Case Studies
*Sign up to receive our newsletter and special offer emails. You can unsubscribe at any time via the link in our emails. All emails are from Power Electrics. We promise we will not sell or give away your email address to any third parties. For more details on how we use your information, please see our Privacy Policy.