At Power Electrics, lowering our impact on the environment is important to us, as it is to our customers, suppliers, and local communities, for this reason we have embarked on our Journey to Green.
Temporary power solutions need to be reliable, efficient, and effective, this is why we are focused on areas we can lower emissions while retaining the dependability of traditional temporary power solutions.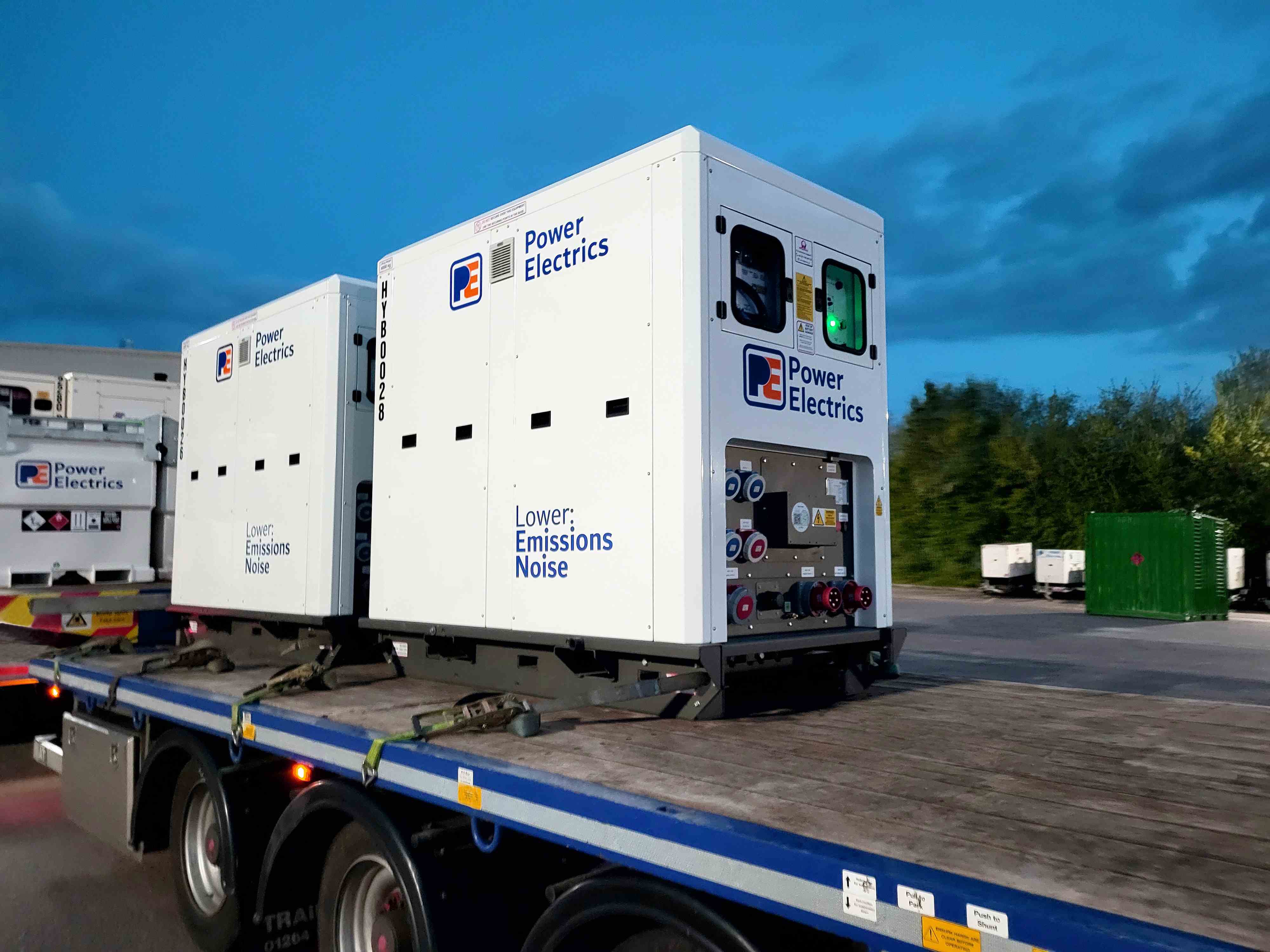 Battery Energy Storage (BES) units
Battery Energy Storage (BES) units - also known as hybrid generators, hybrid battery units, or simply "hybrids" - are an increasingly popular way to reduce the environmental impact of traditional temporary power.
BES Units are large batteries that can be charged by generators in order to supply power more responsively, depending on power demand. This significantly cuts down on generator running time, which reduces fuel consumption and emissions produced by generators. Providing a more economical and sustainable power solution for our customers.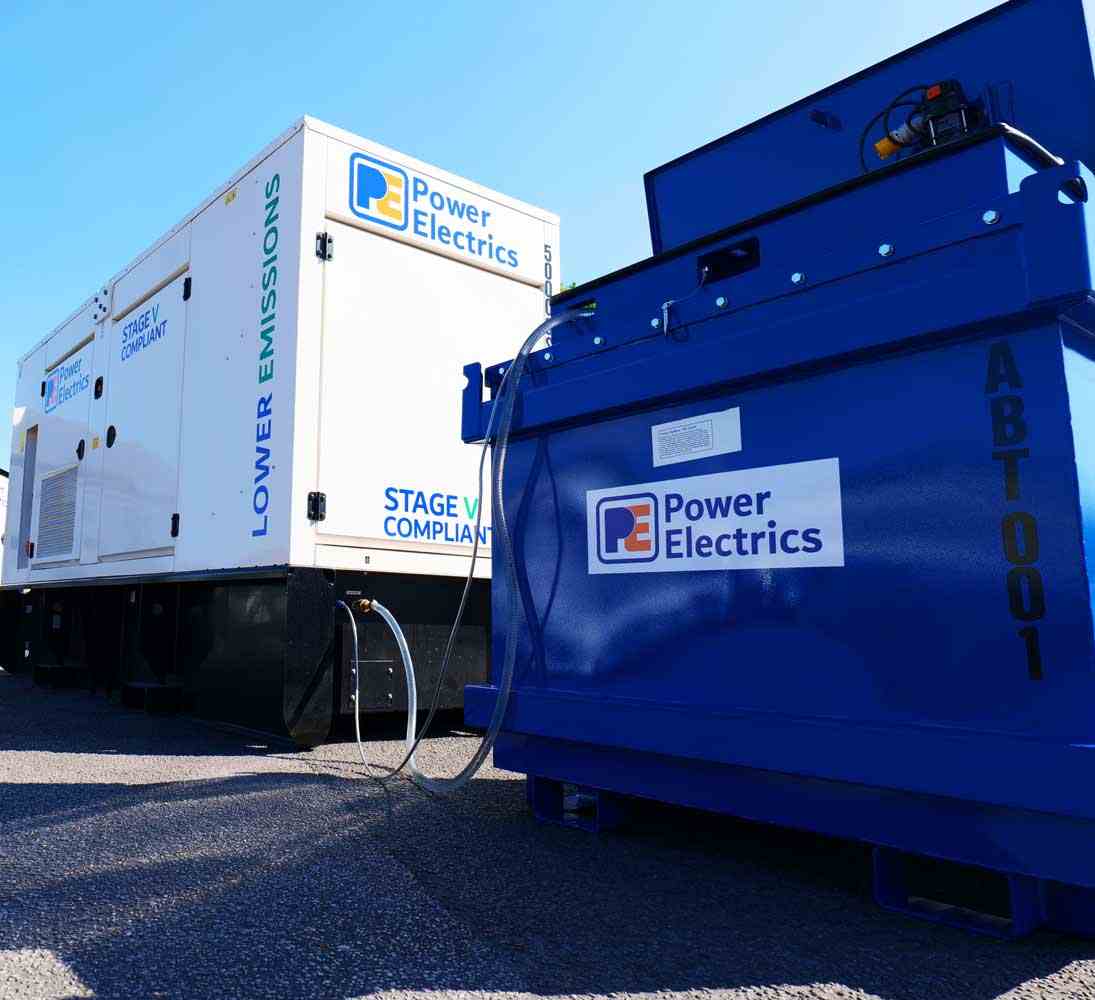 Stage V Generator
Stage V is the fifth iteration of the emission standard as part of the EU's Non-Road Mobile Machinery (NRMM) legislation. The legislation sets the criteria for the amount of carbon monoxide, hydrocarbons, oxides of nitrogen and particulate matter produced by diesel engines.
These stricter emissions standards help us to improve air quality and reduce the impact of mobile generator sets on public health and the environment.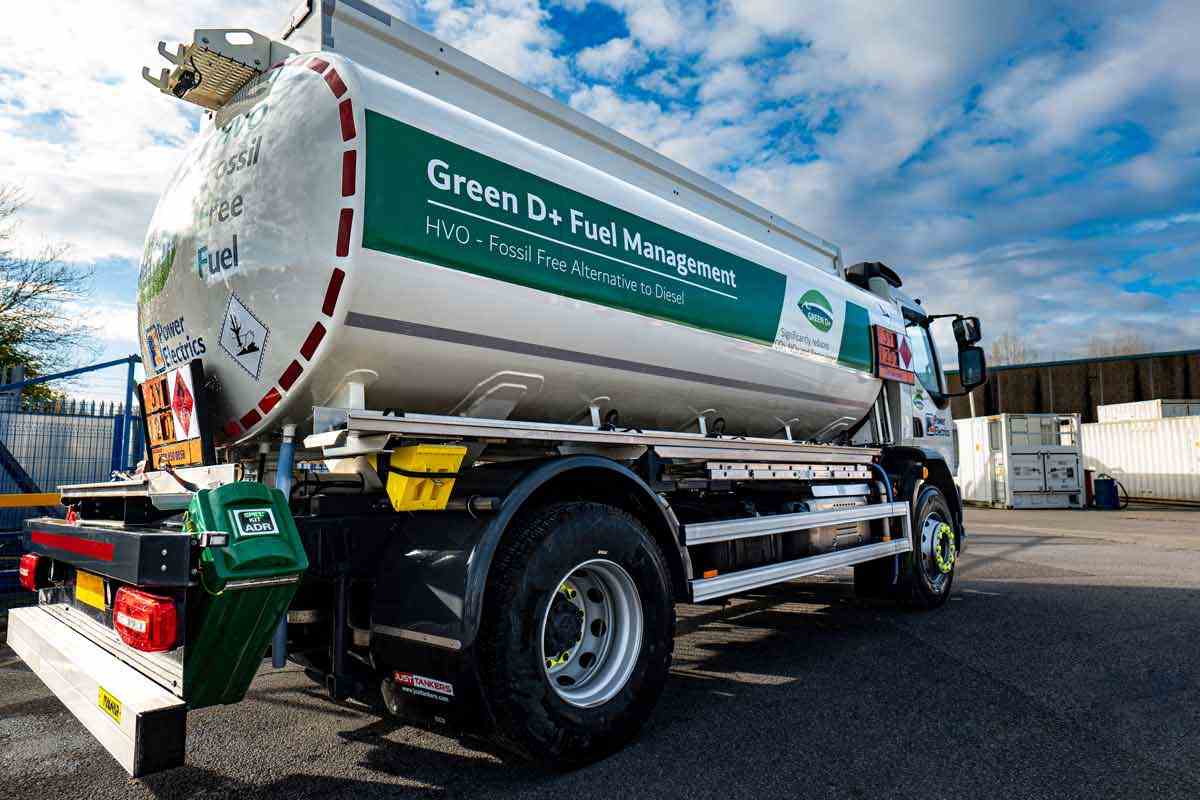 HVO fuel
We offer high-performance HVO (Hydrotreated Vegetable Oil) fuel which significantly reduces carbon emissions, nitrogen oxides, and particulates that go into the atmosphere.
On top of this, HVO fuels have a longer storage life and can handle colder conditions without additives, saving time, money, and wastage on fuel.
*Sign up to receive our newsletter and special offer emails. You can unsubscribe at any time via the link in our emails. All emails are from Power Electrics. We promise we will not sell or give away your email address to any third parties. For more details on how we use your information, please see our Privacy Policy.