09 Feb
Power Electrics Meets Stage V
Following two years of research and development, and working in conjunction with its partners Green Biofuels, Power Electrics is excited to announce its Ultragen range. A generator designed to meet the ultra-low emissions targets of EU's Stage V.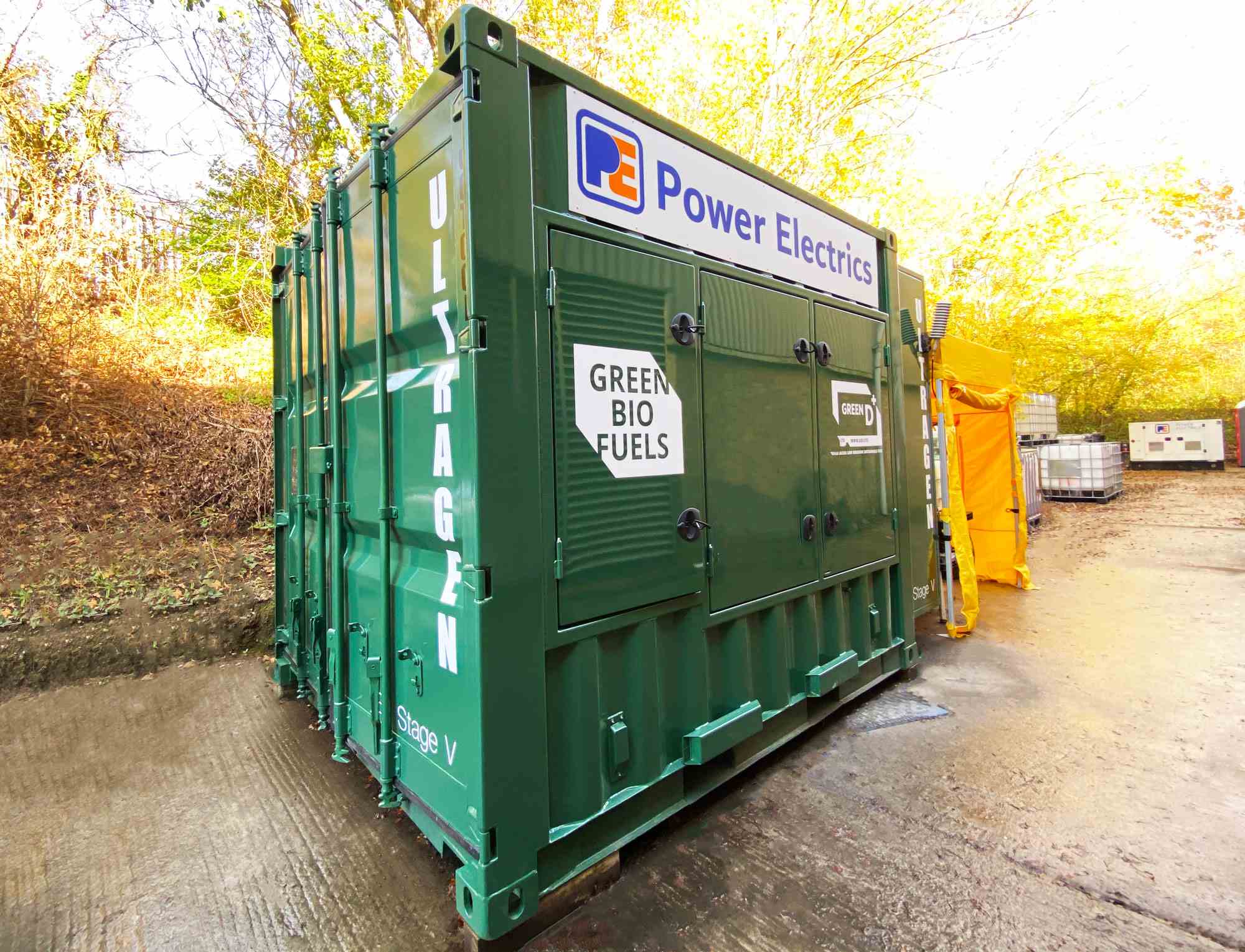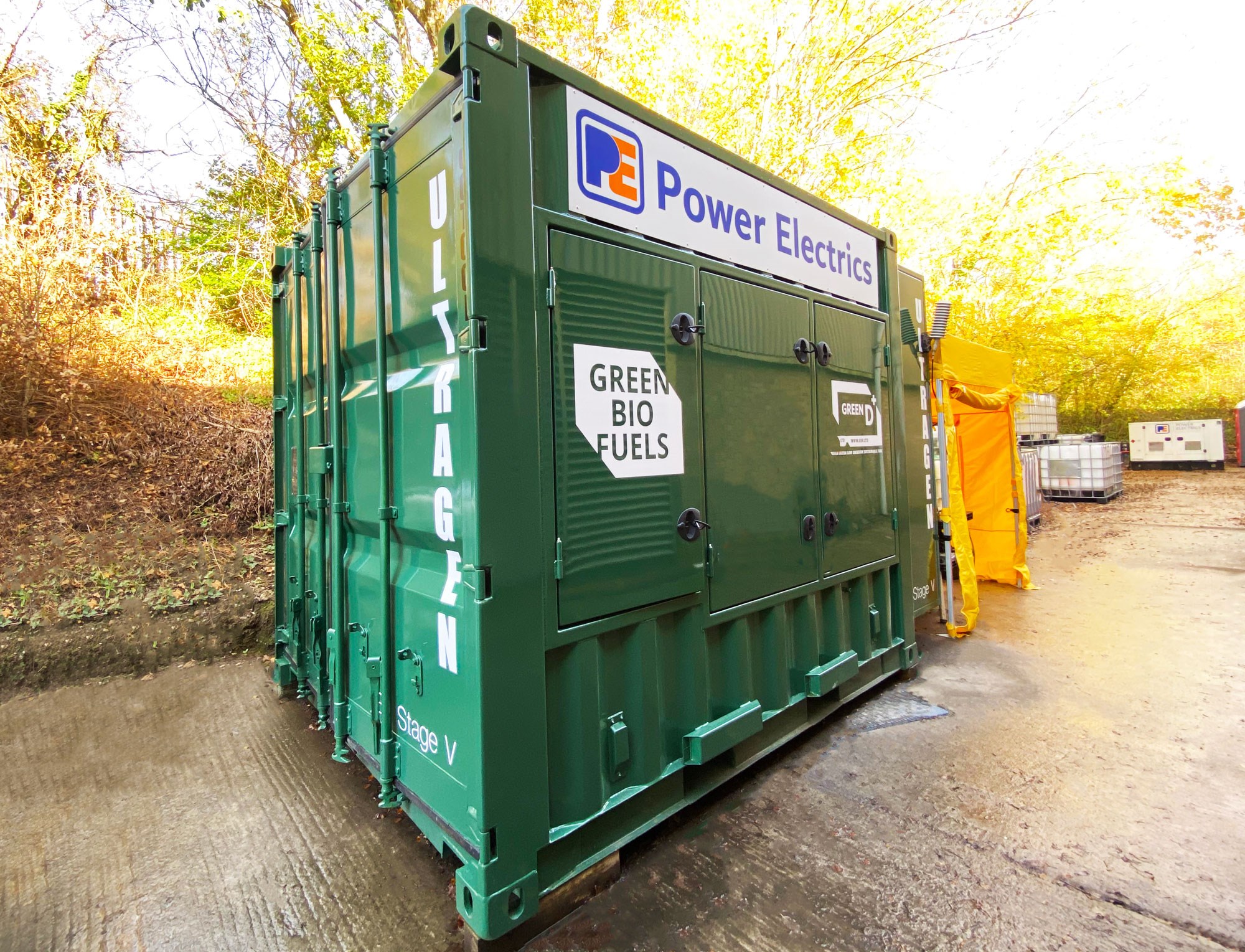 Stage V is an engine emissions standard for Non-Road Mobile Machinery (NRMM).  Stage V sets the emission levels for NOx and Particulates released into the atmosphere.
The Ultragen Range offers organisations across the UK with a temporary power solution that can reduce the carbon footprint of their project, as well as compliance with any of the UK's Clean Air Zone legislation. Power Electrics is introducing the Ultragen sets to its generator fleet as demand grows and in line with market place developments.
"We've been working tirelessly over the last two years to create and provide a Stage V solution for our customers as many generator manufacturers' build and production programmes are being delayed due to market uncertainty, moving legislation and the COVID pandemic," Andy Pullin, Director of Power Electrics said. "We're excited to kickstart the process of converting our rental fleet over to Stage V over the coming months and years."
"Our team has done some incredible work in producing one of the first Stage V equivalent rental generators in the UK," John Pullin, Director of Power Electrics said. "The product has been developed as a retrofit to existing and new Stage III machines enabling them to meet Stage V emission levels. Whilst running on Green D+, a non-fossil fuel, this product not only reduces emissions but also massively cuts CO2 and in consequence cutting greenhouse gas levels.
"We're looking to provide the most sustainable temporary power package on the market; equivalent to Stage V legislation, compliant with NRMM's Low Emissions Zones and going above and beyond those stipulated levels when paired with Green D+. It's great to be able to support and offer our customers a true ultra-low-emission temporary power solution."
Replacing regular diesel with Green D+ HVO fuel can offer a number of environmentally friendly benefits, including the reduction of NOx by approximately 30%, particulates by 70% and CO2e by approximately 90%. Find out more about Green D+ here.
The Ultragen utilises a Diesel Oxidation Catalysts (DOC), Diesel Particulate Filter (DPF), Selective Catalytic Reduction (SCR), and Ammonia Slip Catalyst (ASC), combined with Green D+ (HVO fuel) to allow Power Electrics to offer a market-leading, sustainable, temporary power package.